For the second year running, we are delighted to announce that CBW, now part of Gravita, has been awarded a 1* accreditation, classifying us as 'a very good company to work for'.
This classification shows not only that Gravita takes workplace engagement seriously, but also plays its part in helping to make the world a better workplace.
Within the sector rankings, CBW (now part of Gravita) has achieved 2nd best firm to work for in the UK's accountancy sector, having climbed the ranks since 2022, when we were awarded 3rd place.
Within the regional rankings, CBW (now part of Gravita) has been named one of the best top 10 mid-sized firms to work for in London, coming in at number 7.
And in the national rankings, CBW, now part of Gravita, has been named as the 25th best mid-sized company to work for in the UK.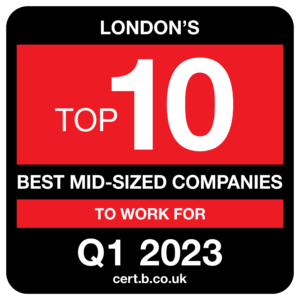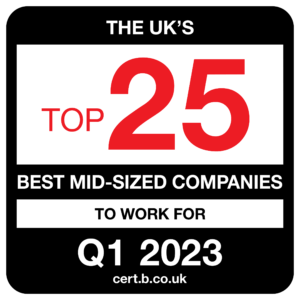 Best Companies is a leading employee engagement specialist, delivering powerful data and insights to help positive change within the workplace. What really sets the Best Companies accreditation and awards apart is that the results are driven directly by employees, who anonymously complete a detailed survey relating to eight key areas about their firm, which include Leadership, Personal Growth, My Manager and Giving Something Back.
The team were each asked to anonymously complete the survey at the end of 2022 and the results were announced on 3 February 2023.
CBW's Managing Partner, Peter Winter, told Best Companies: "We believe that CBW provides great service to our clients, delivered by highly motivated and talented people who are proud to work in an ambitious organisation where everyone strives to be the best that they can be. Our employees are also proud to live the CBW Way; they feel they can contribute to CBW's success, are hungry to learn, progress and grow, and are not afraid of and are fully prepared to embrace change."
On 3 February 2023, when the awards were announced, Peter Winter, Managing Partner, said: "I want to thank every member of the CBW team for all their hard work and the part they have each played in us achieving these fantastic awards."
For more information, please view our Best Companies profile, and to learn more about the prestigious Best Companies survey here.